The Cue Collector - Links

I accept no responsibility for the content of any external website or page linked to this site.  The provision of these links is not an endorsement of any product or service that may be supplied, purchased, or provided by the company or individual to which the hyperlink pertains.

Users are advised to follow standard good I.T. practices and procedures before selecting a hyperlink for use, in order to take whatever precautions are necessary to avoid contact with potentially damaging programming bugs and items, such as viruses and trojan horses.

- exhibiting Michael J Young's collection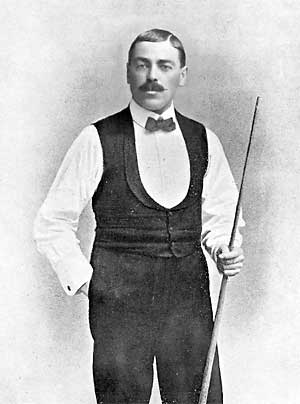 Charles Dawson

Professional Champion, Billiards - 1899, 1900, 1901 and 1903

- Mark and Connie Stelinga's U.S. billiard antiques