Tom Reece 1913 Cue
This is a 1913 Tom Reece. It has an ivory badge on an ebony butt, with a dark thuya burr front-splice, handspliced onto an ash shaft.

Like most Tom Reece cues, this cue commemorates the massive break of 499,135 unfinished made by Tom Reece over five weeks in 1907.

This cue also commemorates the 773 break made by Tom Reece on 6 March 1913, in a match against Melbourne Inman. 

Melbourne Inman and Tom Reece were intense arch-rivals.  Tom Reece - quiet and deliberate - was the perfect counterpoint to the popular and flamboyant Inman.

The cue was made by Burroughes & Watts, probably between 1913 and 1916.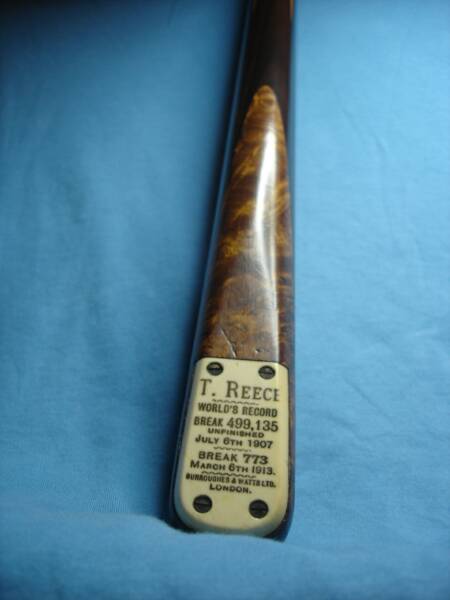 The Cue Collector - 1913 Tom Reece