Joseph Bennett Cue
The Cue Collector - Joseph Bennett Cue (Second Edition)

This is a Joseph Bennett Cue (Second Edition).  It has an ebony  butt, with a cherrywood frontsplice, hand-spliced onto an ash shaft.

Joseph Bennett won the Professional Championship on two occasions, first in 1870 and again in 1880.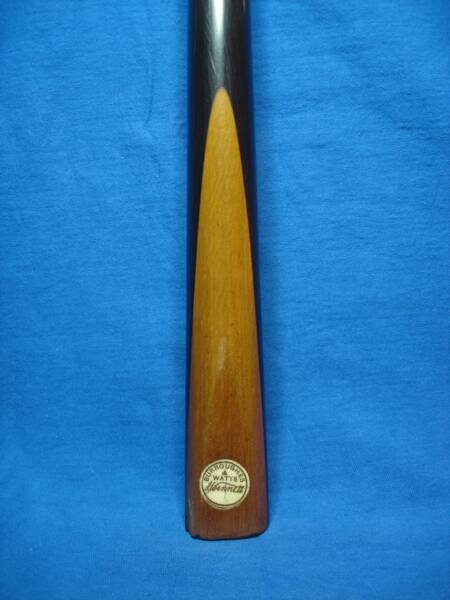 On the first occasion, he defeated the great John Roberts Junior.

Joseph Bennett was one of only two players ever to defeat Roberts in a championship match.

He shares that distinction with William Cook Senior, who beat Roberts in May 1871.

The Joseph Bennett Cue was made by Burroughes & Watts, probably in the 1870s or 1880s.