The EJR
The Cue Collector - The EJR

This is an EJR, which commonly had a snakewood butt, hand-spliced onto an ash shaft.  The tomstone-shaped badge is plastic.  Other examples of the EJR have been seen with plain ebony butts.

The EJR was made by E.J. Riley Limited in honour of the founder of the company, Edward John Riley.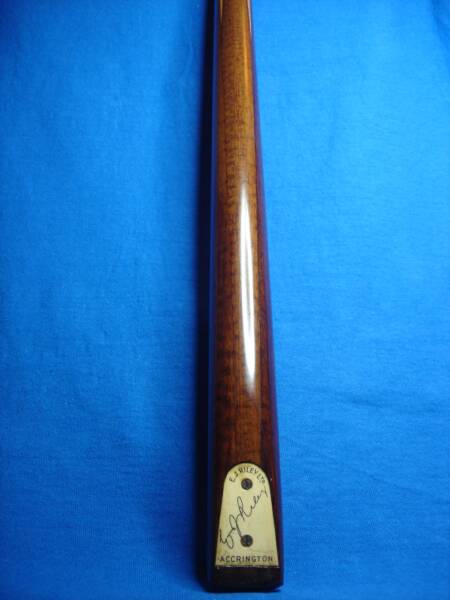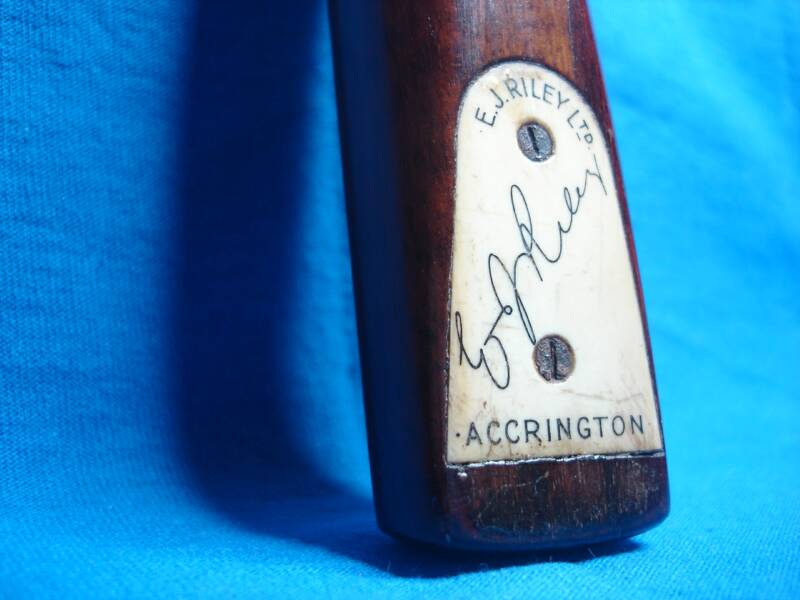 Edward John Riley was born in 1856 and started  E.J. Riley  in 1878.   Originally, E.J. Riley manufactured cricket bats, sports goods and toys. It entered the billiards trade in the late 1890s.

In 1903, a billiard table made by E.J. Riley Limited was selected for the Professional Championship between Charles Dawson and Harry Stevenson.  This was the turning point for the business.

The EJR was advertised by E.J. Riley Limited from at least the early 1920s until the early 1950s.

The example shown in the photograph was probably manufactured during the 1930s or 1940s.

To see advertisements for the EJR