The Rigidus Cue
The Cue Collector - Burroughes & Watts Rigidus Cue

Burroughes & Watts tried at least twice to create a cue that would not bend.

In 1909, Burroughes & Watts created the "Inflexible" cue, which had quarter inch hole drilled from the tip for about 14 inches into the shaft.  This hole was filled with flat steel and split bamboo - guaranteed to not warp.

Another attempt - the Rigidus Cue - was created in the early 1930s with a similar objective.  The Rigidus Cue was a two-piece cue, with a double butt made of ebony and tulipwood or cherry.  The shaft was steel.

The green badge shown in the photo is not very clear.  It carries the inscription: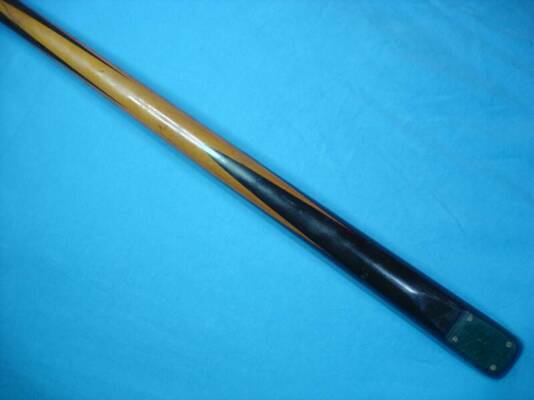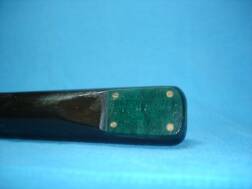 The Rigidus Cue was not a great success.  The cue is heavy and lacks balance.  The butt weighs only 9oz, compared with an 11oz shaft.

The Rigidus Cue also had a design flaw - the ebony butt was not strong enough to support the weight of the shaft.

BURWAT

"RIGIDUS" CUE

BURROUGHES & WATTS LTD

LONDON.

PATENT NO. 342969